32¢ THE GREAT TRAIN ROBBERY
CELEBRATE THE CENTURY ISSUE - 1900's - February 3, 1998
| | | |
| --- | --- | --- |
| Sc. 3182 - issued 2/3/98 | Sc. 3182c - issued 2/3/98 | Sc. 3182 - issued 2/3/98 |
This was the first sheet in a three-year USPS extavaganza of ten sheets, one per decade of the 20th Century.
For some of them, the public got to vote on the subjects.
The format was awkward, to say the least - try separating any of those stamps from its pane!
But the series yielded five stamps with a train theme, so I'm not complaining.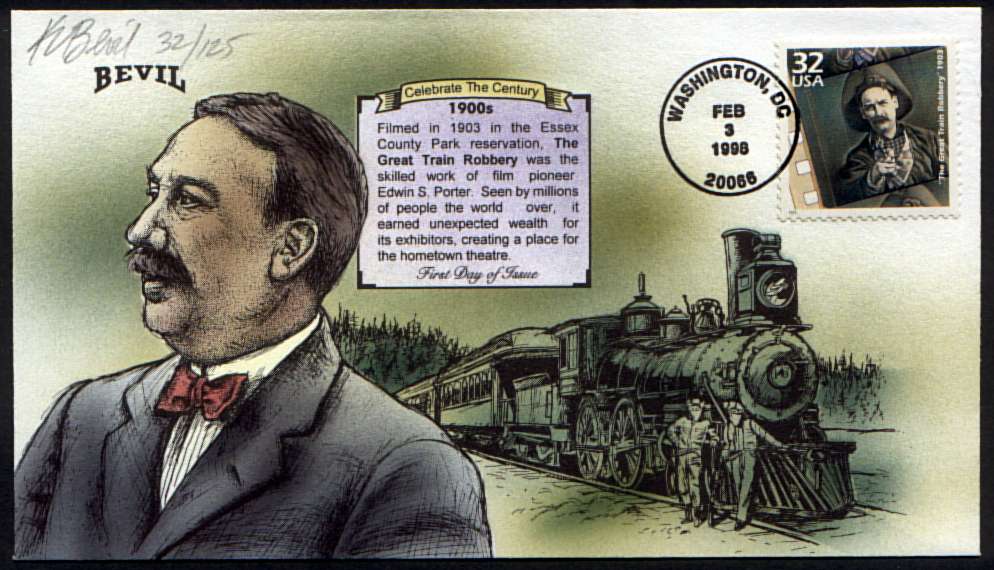 Sc. 3182c - issued 2/3/98 - Bevil FDC
The train here is in the text and theme of the stamp, rather than the image, a twist I like.
The stamp inspired a fair number of top-notch FDCs with a train image, the Bevil cover above being a prime example.
Below is what Fred Collins did.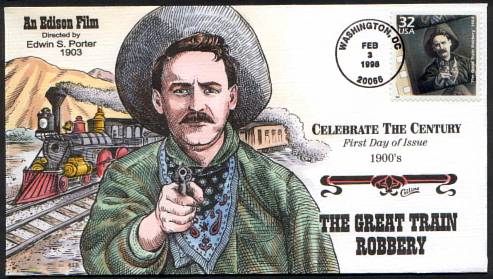 Sc. 3182c - issued 2/3/98 - Collins FDC
This time the USPS DID sell a "press sheet" for the issue, though its format is rather dull, just four panes, 2 by 2.
At least it does have some production markings that give it some extra interest.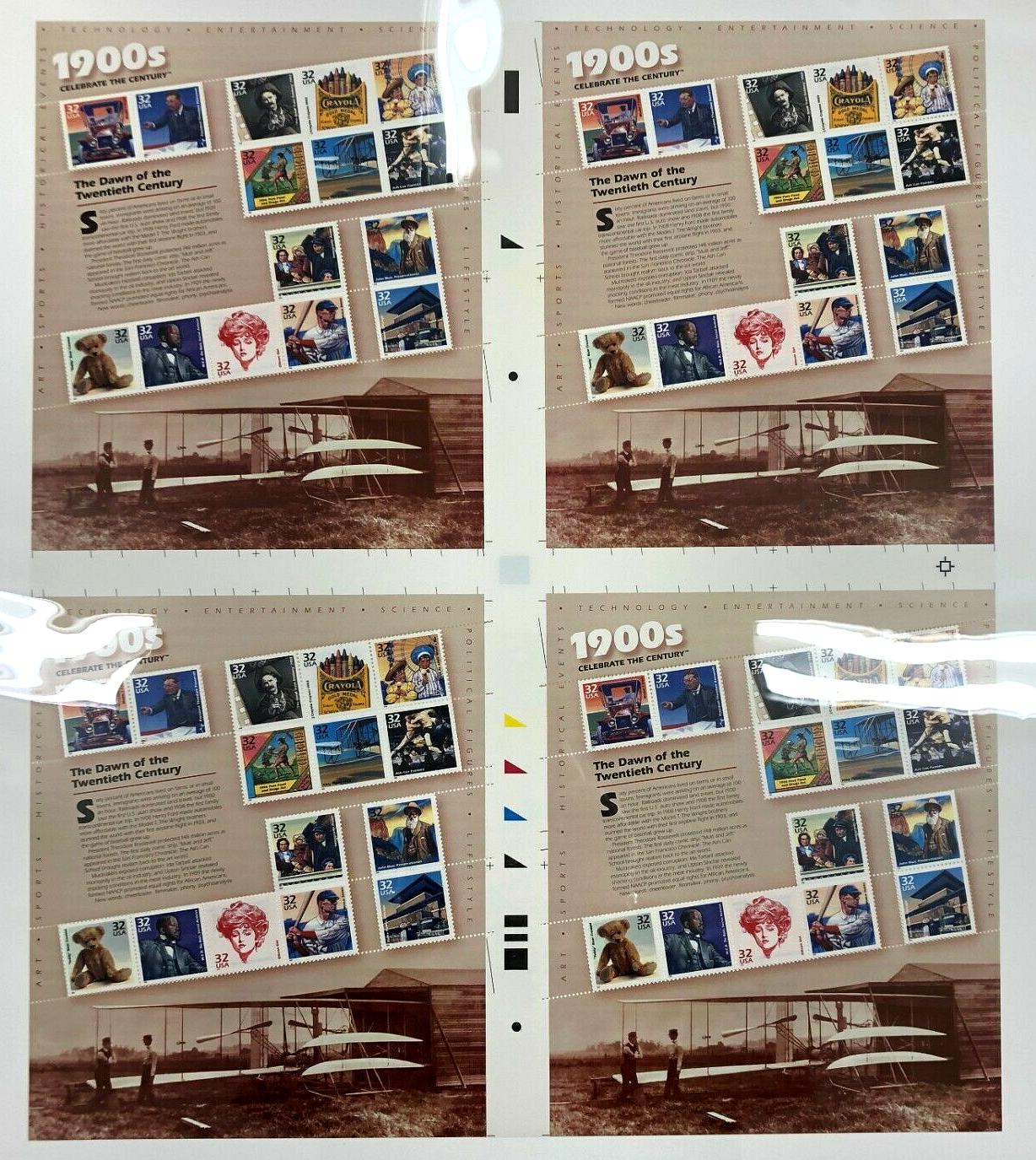 Sc. 3182 - issued 2/3/98 - press sheet of 4 panes