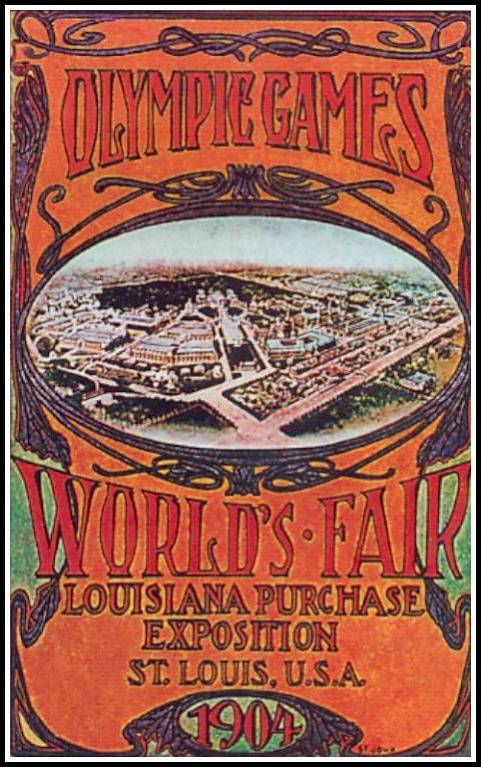 Unofficial posters for the 1904 Olympic Games in St Louis
The 1904 Games were once again overshadowed by the event accompanying them -
in this case, the 1904 World's Fair in St Louis.
There were no poster stamps or labels created for the 1904 Games - at least none has surfaced to date. There WERE, however, poster stamps for the World's Fair - though far fewer than for similar European events of that era - American's never embraced the concept as enthusiastically as the Germans, or even the French. But here's a sheetlet of poster stamps created for the Fair.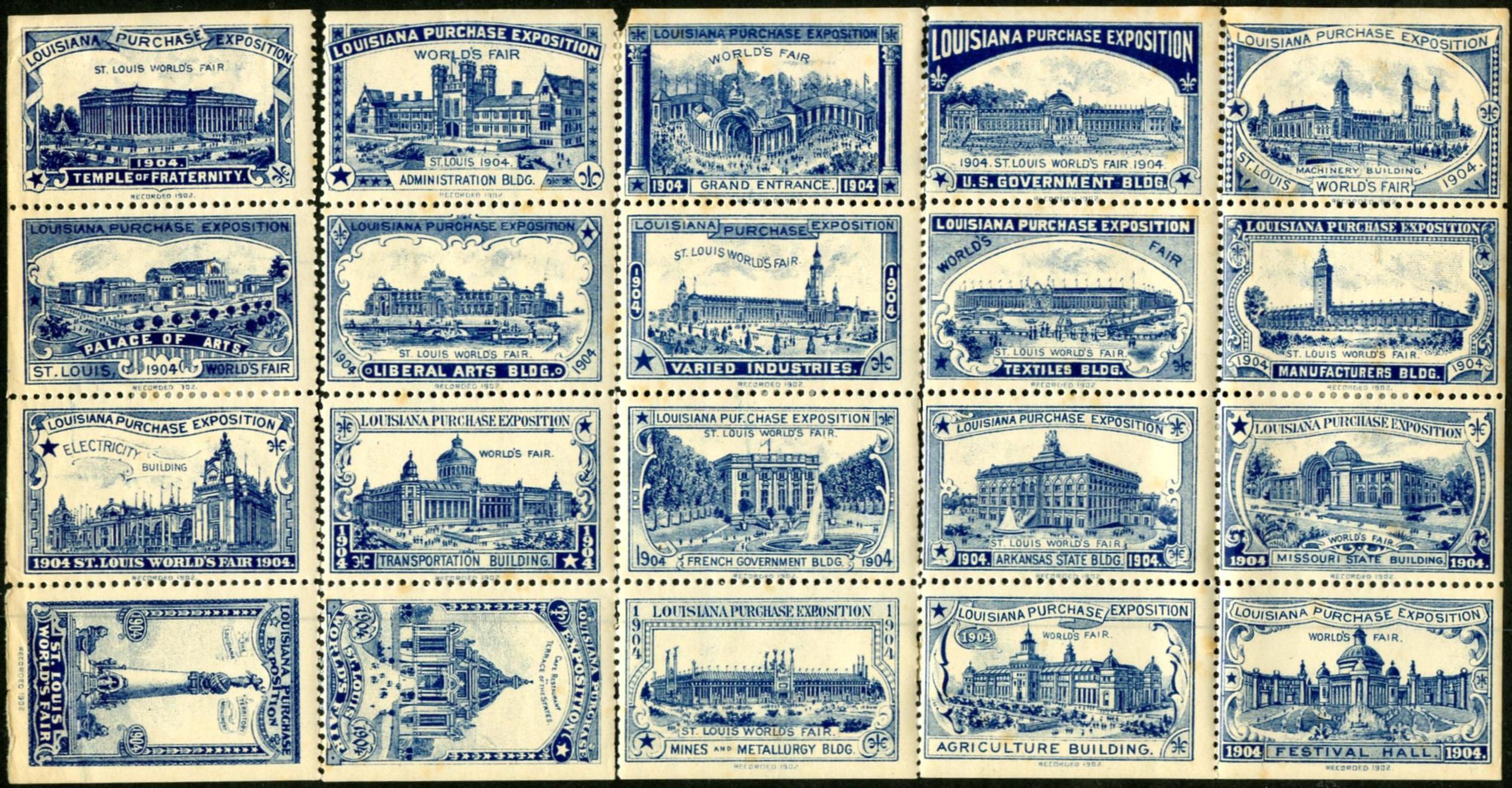 These were the "Official poster stamps" for the 1904 World's Fair,
produced in five colors - blue, orange, green, violet, and brown.

12/16/18 - Alvaro Trucchi, Italian collector of Olympic vignettes, sent these two images of some of the other poster stamps created for the 1904 Games.
Those are nice, but compare that meager showing with the mountain of labels created for the 1900 Exposition Universelle in Paris!
CLICK HERE
There were no postage stamps created for the 1904 Games.
---
Again in 1904, there was no official poster. The one shown above was created many years later, when collectors demanded one. It was based on a program for the World's Fair.
---
There were no winter games in 1904.
And now for something completely different:
I found the following poster stamp image somewhere on the www, and thought "Hey, maybe it's related to the Olympics!"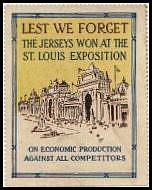 I read the text thus: "Lest we forget the jerseys won at the St. Louis Exposition." It must be referring to jersey shirts awarded to winners of events of the Games, right? That part at the bottom, about economic production seemed a bit odd, but then it went on "against all competitors." Had to be about sports.
But then I googled the text and found the article below, from "The Jersey Bulletin and Dairy World."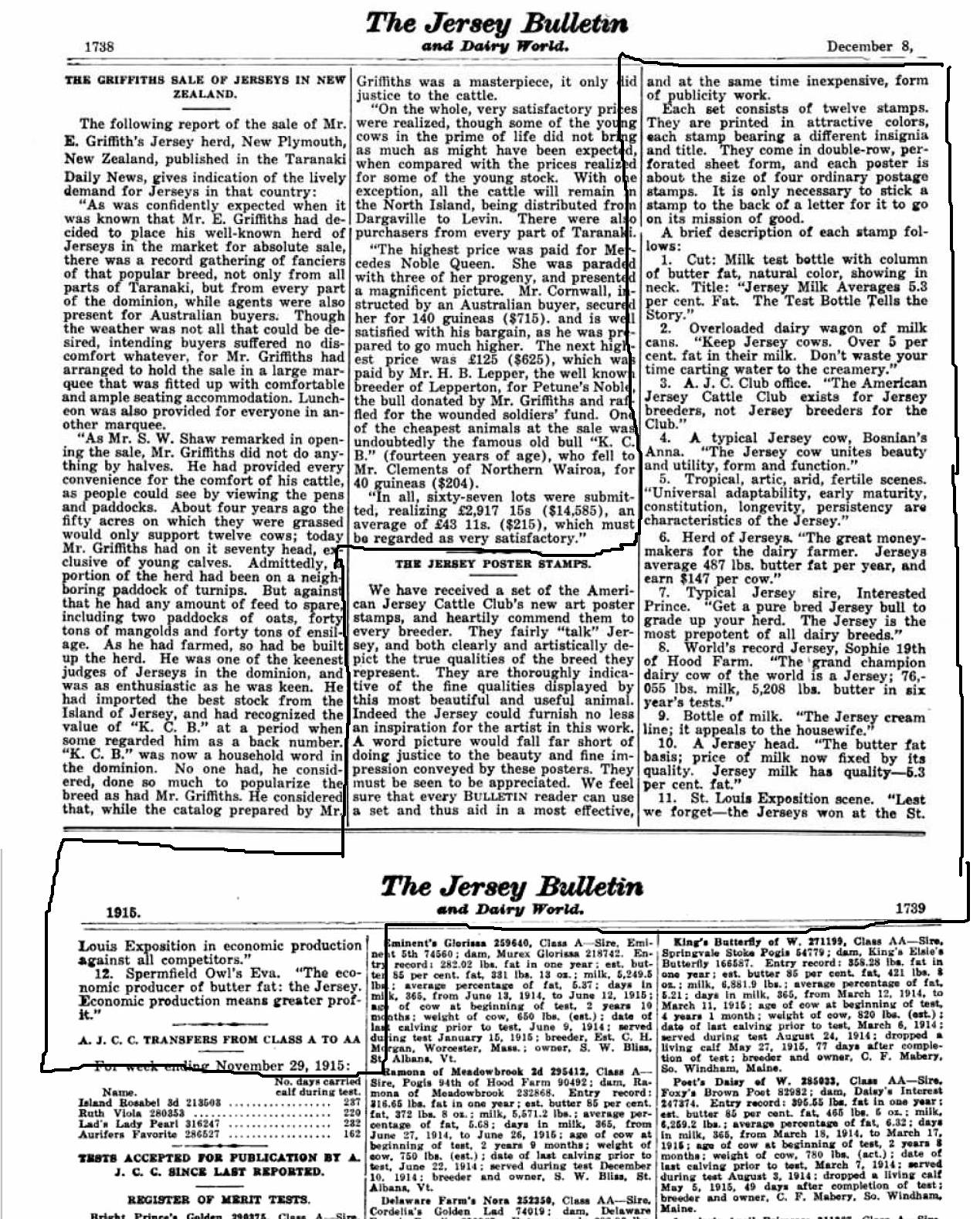 Oh.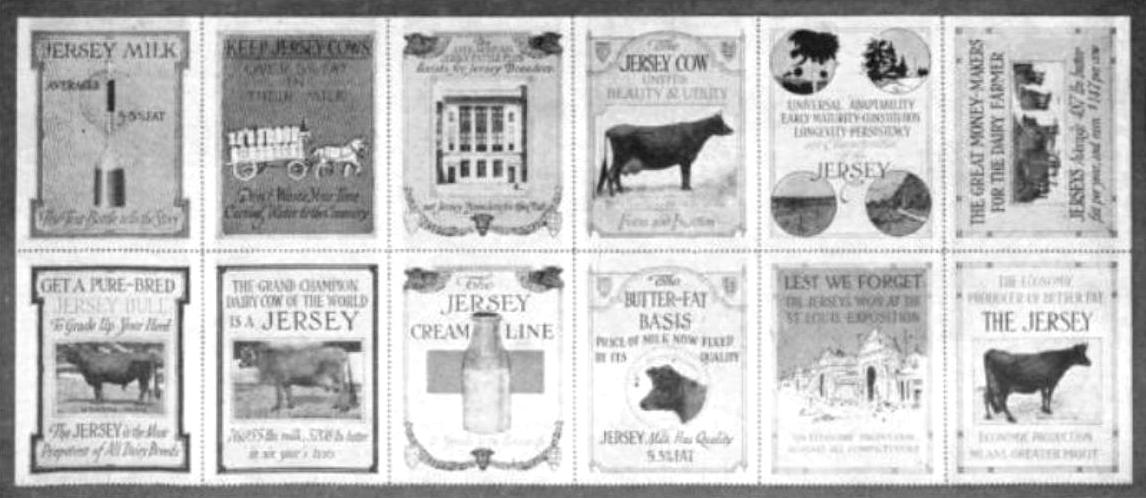 The complete set.