The International Olympic Committee met in Paris for its fifth time in 1914. The meeting was significant to the Olympic movement in that it included the introduction of both the official Olympic flag, and the Olympic rings. In celebration of the 20th anniversary of the re-establishment of the Games, special athletic events were scheduled for Cairo and Riga. The ones in Cairo were held as planned, but the ones in Riga were cancelled due to the outbreak of World War I.
Poster stamps were issued for the scheduled events:
Click on image below to open an enlarged version in a separate window/tab
Click on the DuBois number beneath the image to display technical data about that label.


Cairo event to Commemorate 20th Anniversary of rebirth of Olympic Games
#1914-1a thru d
There is a fifth color, gray, very scarce.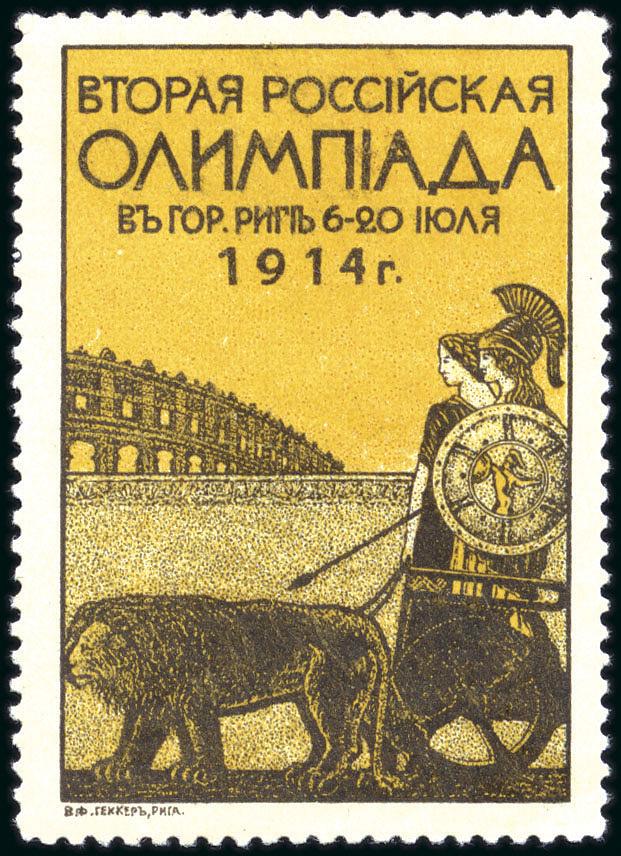 Riga event to Commemorate 20th Anniversary of rebirth of Olympic Games
#1914-2
GERMAN FUND LABEL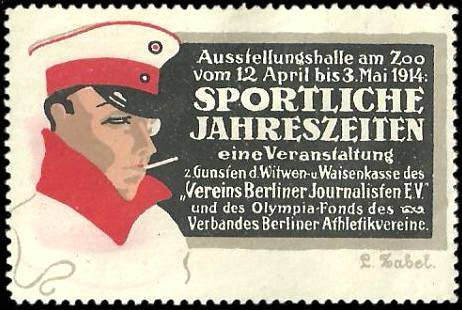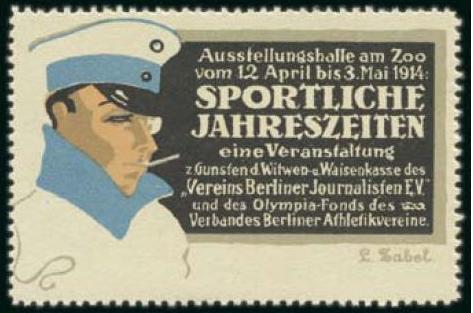 German Fund Labels
#1914A-1 and 2